Tarik Berber – Mademoiselle Zara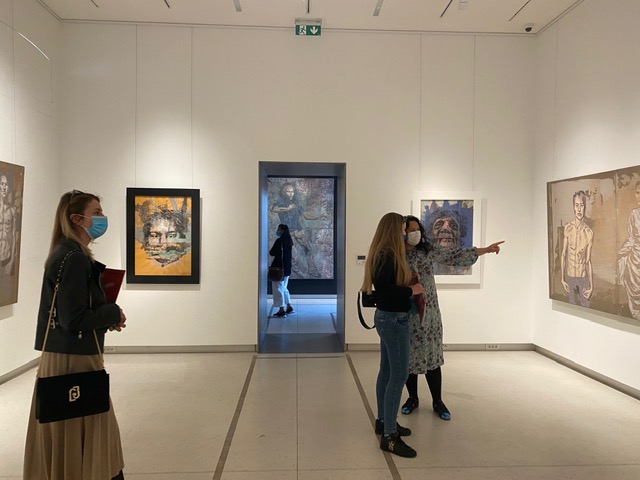 Kneževa Palača – Narodni Muzej Zadar | Rector's Palace – National Museum Zadar
Zara, Croazia
With the support of Zerial Art Project, Nova Design, Istria Nuova e Turistička Zajednica Gradra Zadra
01.04.2021-03.05.2021
On display more than 55 works that Tarik Berber painted in London, Milan and Zara between 2016 and 2021.
"In the last 20 years I have traveled a lot and changed residence, I have always brought with me the necessities to be able to immediately open a studio and start working in a new city. Each trip, each city had a specific destination and reason. I studied in Florence, completed my thesis in Berlin and lived in London until 2020. Now I live on the Zara – Milan route. During all these trips there was always a fixed point, that is a city to which I returned every year, for at least four months a year, to recharge the batteries. That fixed point was exactly Zadar, it was Dalmatia. I have a studio in Zadar and I have worked a lot in that small studio. Over the past twenty years, many paintings have climbed over the walls of Zadar and went out into the world without the city knowing. Deep down I always knew that the day would come when I would have to pay my debt to this city. Over time, Zara has become a city where I understood what I wanted to paint, a place where a new cycle would begin, where I made the most important artistic decisions, I began to develop new ideas and tackle new concepts.
Mademoiselle Zara is a tribute to Zara".