Paolo Cervi Kervischer | Love or Fear? What do you feel?
Curated by Elisabetta Zerial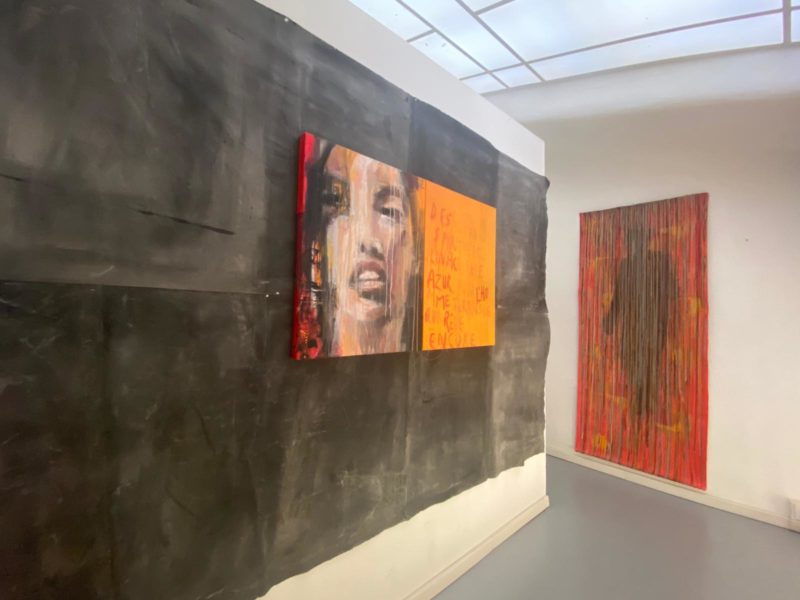 Studio Bong, Piazza della Signoria, Florence
opening 3.7.2020 | finissage 26.7.2020
In a moment of sensory famine and phobic avoidance, Paolo Cervi Kervischer's painting brings with it reflections, sights, apparitions, beats and existences. Black bodies and colored figures become symbols of the different dimensions of assistance. Painting as a pretext and as a place of insistence of existential experience, as resistance, as a limit, as a temple.
Paolo Cervi Kervischer's art "lives on disturbance, and his great portraits disturb. They worry in their revival of what has always been his poetics: in the doubling of these diptychs whenever he is faced with the dark space in which the reason for his existence or the proof of his complete absurdity lurks. "
The days have been slow, often full of nothing but waiting and uncertainty. Of loss of interaction, intimacy and contact with others. That contact that the human being, in its highest expressive form, love, needs. Love that feeds on skin, body, sharing. The specter of the pandemic and of the contagion, in a dramatic – and democratically – more evident way, on the contrary spread diffidence and control, distancing the human being from its essence at the same time higher and more animal: reciprocity and physical contact. Even more to the spread of a disease, we have witnessed the spread of despair. Of anxiety which becomes phobia, and of fear which becomes anguish.
Paolo Cervi Kervischer tells us about a journey of the soul made of shadows that turns into color, of joys that can become abandonment. Of impossibilities and promises that are replaced in words, of emotions that are constantly looking for harmony and balance.